George W. Devanney
Partner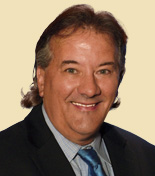 George W. Devanney III joins Keywood Strategies after 27 years of experience in the public sector with a long and vast career of understanding how to get things done at all levels of government. Mr. Devanney was Union County's longest serving County Manager after nearly 10 years in the position. Federal, State, County or Municipal issues, George can quickly navigate the mechanics of government to maximize its impact on private and non-profit entities.
His record includes landmark achievements in economic development, the implementation of far-reaching quality of life improvements such as the Open Space, Recreation & Historic Preservation Trust Fund, and the maintenance of fiscal stability through the nation's worst economic downturn. In 2000, Devanney helped to usher in the Open Space, Recreation and Historic Preservation Trust Fund which was approved by voters preserving more than 300 acres of open space as well as the development of new parks, various improvements and expansion projects to dozens of active parks county wide. George also spearheaded a fiscal turn around in County golf operations by consolidating its courses, entering in a public/private partnership for operations and maintenance with KemperSports, courting the NJSGA as a tenant to the soon to be built Galloping Hill Golf Club House, building a new two tiered driving range and sheparding the soon to be built TaylorMade/Adidas Learning Center. Working closely with Wayne Hasenbalg, Esq. of DeCotiis, Fitzpatrick, Gluck, Hayden & Cole and currently serving as Deputy Chief of Staff to Governor Christie, George crafted what has become statewide public/private model for governments to increase revenues, improve management operations and decrease the burden of public salaries associated with these types of facilities.
Included among the many administrative accomplishments, Mr. Devanney maintained the highest attainable bond rating as well as having one of the best debt to assessed value ratios in the state with one of the highest percentage of County revenues in the state obtained through grant funding. His fiscal prudence included the establishment of linking merit increases to performance indicators and implementing personnel policies that have saved millions of dollars in taxpayer funds. George also initiated the creation of a Countywide Shared Services initiative which has saved municipalities millions in tax dollars. This includes measures such as the creation of a Countywide EMS pilot program which saves lives and the creation of a shared service 911 dispatch system.
Mr. Devanney's success in obtaining grant funding, economic development, building the County's shared services initiative and the Open Space, Recreation and Historic Preservation program are the result of his skill in coalition building and network of statewide and federal contacts built over his career. He also brings a style that has been one of consensus building and getting things done by bringing people around the table to talk.
During his tenure, the County launched two "one-stop" centers to serve the needs of residents looking for work and developed the Port Master Plan to encourage development near Newark Airport and Port Elizabeth. Union County College and the County's nationally top-ranked Vocational Technical School also expanded their facilities during this time. Other projects have included the construction of the Ralph Froehlich Public Safety Building, the Park Madison Building in Plainfield, the award-winning Juvenile Detention Center in Linden, and the LEED-certified Westfield vehicle storage facility. The Golf clubhouse and banquet facility is under construction at Galloping Hill in Kenilworth. This facility will also contain the headquarters for the New Jersey State Golf Association, and is a key component of the golf division turnaround Devanney engineered that made its operations profitable.
Prior to joining the County, Mr. Devanney also helped launch the Jersey Gardens Mall, while he served as the chief economic development adviser as the Director of Policy and Planning for Elizabeth Mayor Chris Bollwage. The Mall, the largest outlet mall in the state which employs thousands, opened in 1999. This economic engine, which was built on the site of a former landfill, required assistance from all levels of government including Federal permitting, special financing State legislation, County infrastructure commitments and local planning board approvals. In addition to the mall, Mr. Devanney managed and coordinated all economic development including the Urban Enterprise Zone, business attraction and retention programs, Elizabeth Development Company, and grants and special projects.
Devanney was appointed County Manager in 2002, following a four-year tenure as Deputy County Manager. Devanney previously served as a member of the Elizabeth Development Company Board of Trustees, Executive Director of the NJ Democratic State Committee, under powerful State Senator, Raymond J. Lesniak, who served as the Chairman of the NJDSC, Special Assistant to the NJ Senate President, and Chief Legislative Aide for the 20th Legislative District Office.  He is a Board member of the Love, Hope, Strength Foundation and has also served on the Board of the Union County Alliance, Runnells Hospital Foundation and Union County Performing Arts Center. A graduate of Rutgers University, Devanney earned a Bachelor of Arts Degree in Political Science.
As Executive Director of the NJDSC, George helped deliver New Jersey to President Bill Clinton and then oversaw logistics for the NJ Political Delegation in Boston at the National Convention. This was the culmination of years of campaign experience George had developed to this point in his career.