Company Overview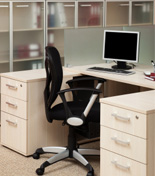 Keywood Strategies is uniquely qualified to assist your business through the maze of New Jersey politics. With 562 municipalities, 21 counties and the strongest form of State government in the United States, New Jersey is unlike any other state in the nation. From "home rule," to major elections every year, navigating New Jersey politics and government requires experience and knowledge.
Understanding relationships, elections, and its impact on the business goals of our clients is our niche. Combined, our partnership has nearly 50 years of experience in New Jersey politics. Involved in Presidential, Congressional, Gubernatorial and County Coordinated campaigns, as well as referendum, municipal town and city council races, we understand how and why elected officials make decisions. We also understand the bureaucracy of State regulations and how those rules interplay with local ordinances, the planning and zoning web that can make stop a project. To break through the red tape in New Jersey, it takes good relationships with the right decision makers. Simply stated, our hands-on experience "inside" the Statehouse or "inside" City Hall, coupled with our first-hand political knowledge, helps you make smart business decisions and achieve results.
Keywood Strategies, LLC was formed in 2001. Angie remains the managing partner since leaving the public sector in 2007. George joined the firm full-time in 2011 after retiring as the longest serving Union County manager. Angie and George reside in Berkeley Heights, New Jersey with their son Ryan, age 10, and their daughter Abbey, age 4.